Déli by TIM CORP is known as a reputable brand in the mixing industry, we have most of the ingredients & tools for product ranges such as milk tea, fruit tea, ice blended, coffee, cocktail…
Déli's products are highly appreciated for their quality, taste and reasonable price. The R&D team always researches and continuously launches the best blends of ingredients in line with the development trend of the market.
Based on an extensive line of ingredients, Déli's bartenders develop recipes tailored to each customer's needs.
Let's enjoy with Déli to express your passion for mixing!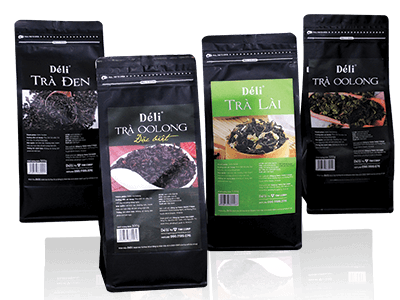 Déli is proud to use 100% Vietnamese premium tea, originating from the famous Cau Dat tea land of Lam Vien Plateau, 1650m high above sea level. With a special geographical location and soil, Cau Dat is considered as one of the best "Tea Lands" of Vietnam and the world.
Déli premium milk tea powder is a harmonious combination of fat powder (Déli Kreamer) & New Zealand milk powder, bringing the aroma and light fat taste of pure milk, while helping to enhance the acrid, slightly bitter taste of Tea, making milk tea more rich, round, and special.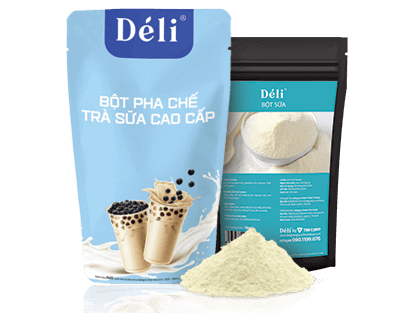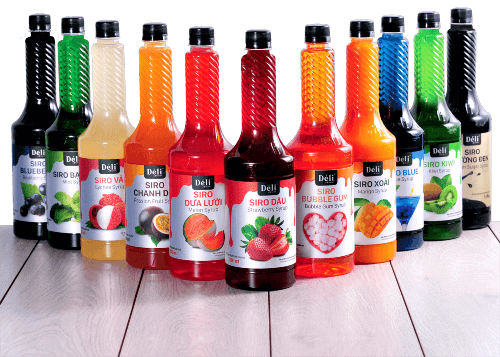 Déli syrup is one of the few syrups with real pulp on the market. Raw materials are imported from European countries for temperate fruit lines (Strawberries, Blueberries, Peach, Melon….) or from Asian countries (Thailand), or inland Vietnam for tropical fruits (Litchi, guava, pineapple,…). With Déli Syrup, we aim to bring the most authentic fruit flavors to our blends.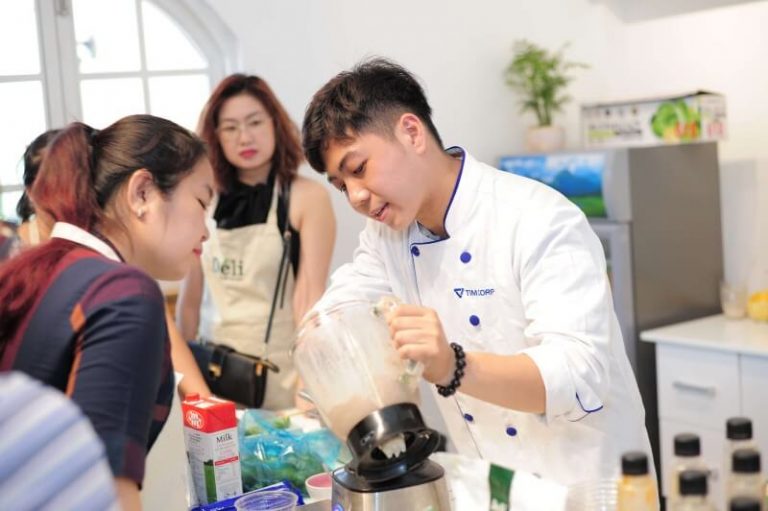 Learn professional bartending in Déli
Are you passionate about the beverage business but not yet mastering the preparation? Déli's bartending class will help you with that.
Learning to mix and make milk tea is not simply a recipe, but it is necessary to have an understanding of the ingredients to be able to combine so that the drinks are prepared. Déli bartending class will give you the basic knowledge, along with skills, recipes, and expert recipes. Based on that, you can create many new and unique drinks for your own shop. In addition, the Déli bartending class also shares experience in restaurant management, ingredients, costs, staff, etc. to help make your business easier.