Discover our ultimate and innovative machine for cocktails. The perfect solution allowing you to serve countless recipes at your finger tip. Coctail Machine brings you a unique solution to your Horeca business, with all the know-how of Italian F&B and technology.
TIM Corp is proud to be the official representative of Cocktail Machine in Vietnam, and to help actors in the Horeca industry to grow their businesses with the top-notch technologies.
Cocktail Machine
"Cocktail Machine has developed a revolutionary system that offers very high quality drinks based on innovative digital technologies"
– Marcello De Gasperi, founder of Cocktail Machine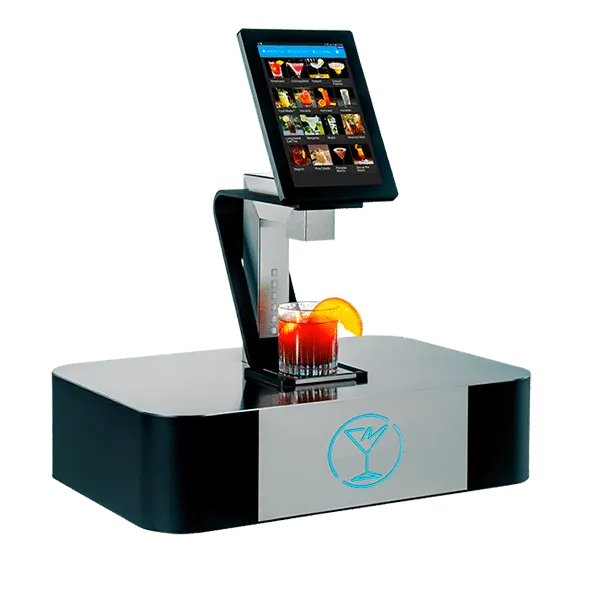 GIG PRO: YOUR BAR'S SECRET WEAPON
The craftmanship of the best bartenders and the precision that only technology offers.
A long list of cocktails that win you over at the first sip, all at your fingertips: Cocktail Machine is the perfect ally for your bar staff and venue.
Just a few seconds to create a drink that is close to perfection, it's impossible to tell apart from one that has been made by a professional barman.
You can rest assured that each cocktail will taste great, every single time.

Coffee grinder Carimali X011-Mini
Compact and powerful, the Carimali X011 Mini coffee grinder will be the perfect choice for small businesses.
Advantages:
Compact size and powerful
Easy to use
Multiple settings for grinding
Suitable for small coffee shops
Coffee grinder Carimali X010
The Carimali X010 coffee grinder is a professional machine for medium and above business size. 
Advantages:
Solid build and powerful
Easy to use
Multiple settings for automatic grinding
Suitable for medium size coffee shops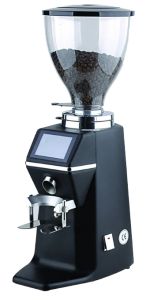 Espresso machine Carimali Nimble 1 Group
Professional coffee machine for small business. 
Advantages:
Solid build
Compact size with standard 58mm group head
4L boiler
Ideal for small business with 100-150 cups per day
Espresso machine Carimali Nimble 2 group
Perfect fit for medium size coffee shop with serving capacity of 200 to 300 coffee cups per day.
Advantages:
Nice design and build quality
11L boiler capapcity
2 steam wands
LED screen for better control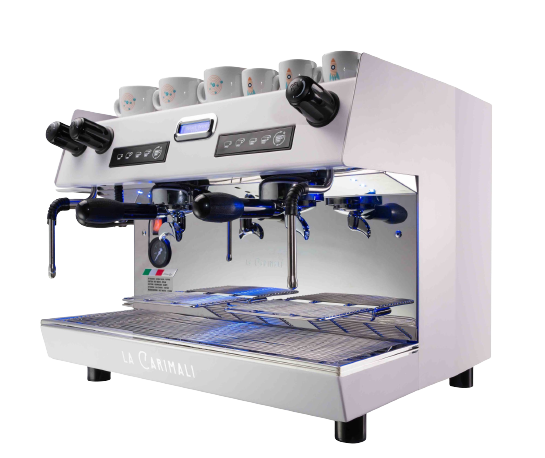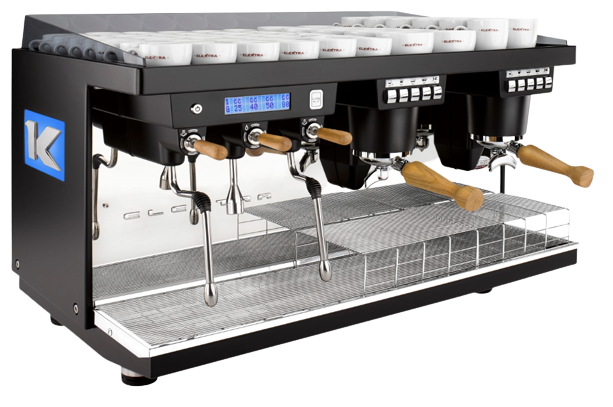 Espresso machine Elektra K-UP 2 Group
The Elektra K-UP 2 Group is a perfect fit for medium size coffee shop with a touch of elegance.
Advantages:
Very nice design with excellent build quality
Independent control and settings over each group head
Automatic milk froth feature
LED display for better control
LED logo color customizable
Espresso machine Elektra Indie
A must have espresso machine for high-end or specialty coffee shops.
Advantages:
All chrome design mixed with wood
Independent control and settings over each group head
Brew temperature control
Touchscreen LED for temperature and time display and control
LED lighting at the coffee making area